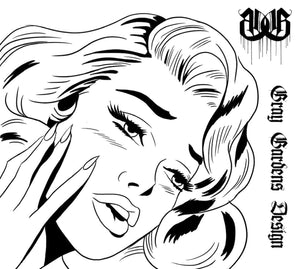 Graffiti your home, furniture, canvas, and more with our Graffiti Pop Art DIY home décor stencils! Accent your walls with a dramatic pop art flare! Transform your furniture into unique pieces! The possibilities are endless!

Size of Sheet

Small - 18"
Medium - 24"
Large - 36"
Black Outline is the cut out Design
*10 mil Durable Mylar for reusable use
Contact us for custom sizes!